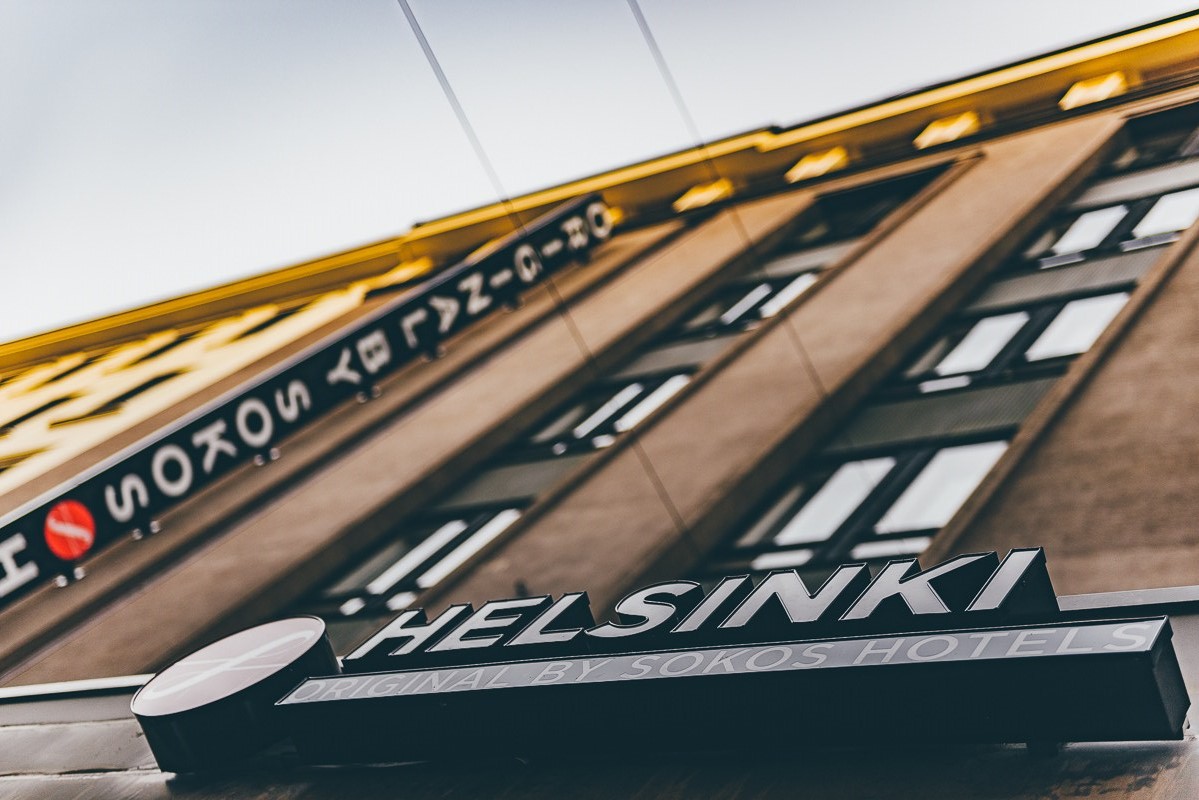 The Original Sokos Hotel Helsinki at Kluuvikatu to be renovated
The Original Sokos Hotel Helsinki, which has been operating in the heart of Helsinki since 1930, will go under renovations starting on 30 November. The hotel will be closed for the duration of the renovation and will be reopened in summer 2022.
The entire building of Original Sokos Hotel Helsinki will be renovated, as well as all the hotel rooms, lobby services, and restaurant facilities. Design Office KOKO3 is responsible for the interior design of the accommodation facilities and Promakers for the design of restaurant facilities. The hotel is operated by Sokotel Oy. The contractor will be Oy Antti J. Ahola responsible for the project management. The renovation work is estimated to last for 1.5 years.
"We have been successfully collaborating with Sokotel for a long time, as Exilion has owned the property since 2008. The building has a long history and now, together, we want to elevate its standard to be better meet the demands of the future. At the same time, we will also invest in the energy efficiency and environmental friendliness of the building," says Jussi Ojamo, Investment Manager at Exilion.
The new hotel will exhibit Helsinki piece by piece
Hotel Helsinki's 100-year-story has always been an integral part of the history of Helsinki and its citizens. The first large hotel in Finland has remained popular over the decades, which is also reflected in the hotel's high utilisation rates.
"The interior design has been inspired by the lovely Helsinki and its numerous iconic details, such as the city's gilded domes and the monumental lantern bearers at the railway station. People will fall in love with Helsinki piece by piece at the new hotel, thanks to its many surprising details," describes interior designer Aino Brandt of KOKO3.
In the future, the restaurants will form an integral part of the hotel lobby. The lively milieu and relaxed food and drink menus will entice the residents of the hotel and Helsinki. The aim is to create a new kind of afterwork culture in Helsinki.
"The hotel milieu provides a great framework for social encounters. Our splendid business location, in the most interesting corner of the city, will be turned into a bold and lively restaurant. We strongly believe in the power of the immediate city center," says Jarkko Härmälä, Managing Director, Sokotel Oy.
The renovation and refurbishment of Original Sokos Hotel Helsinki
Duration                         30 November 2020 – Summer 2022
Property owner              Exilion Real Estate I Ky
Hotel operator                Sokotel Oy
Interior design                Design Office KOKO3 Ltd
Restaurant design          Promakers Oy
Project management contractor        Rakennus Oy Antti J. Ahola