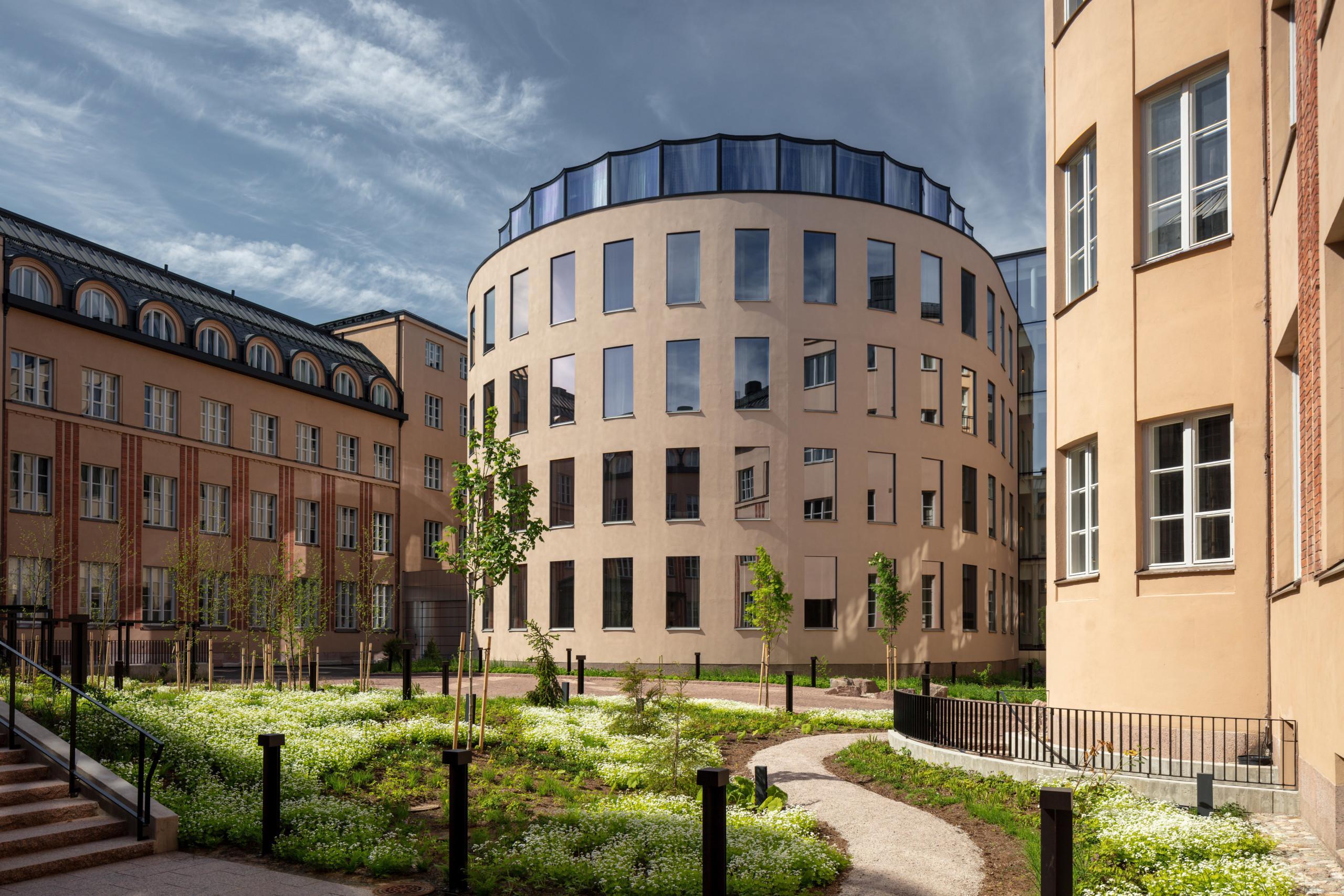 THE NEW EXTENSION BUILDING OF SCANDIC GRAND CENTRAL HELSINKI WINS THE CONCRETE FAÇADE OF THE YEAR 2021 AWARD
Architecture office Futudesign Oy has won the Concrete Façade of the Year 2021 award for the design of the extension to Scandic Grand Central Helsinki.
Hotel Scandic Grand Central Helsinki, opened in April 2021, has received the highly esteemed Concrete Façade of the Year 2021 award. The jury praised the exemplary execution of the new building in an old and prestigious environment.
"The integration of a new building into an old and prestigious environment can be deemed successful when the buildings' temporal layers are in harmony but still distinguishable from each other. The new extension of Scandic Grand Central Helsinki Hotel has achieved this result beautifully: the building integrates smoothly into the prestigious Helsinki Railway Station designed by architect Eliel Saarinen. The boundaries of the historic and contemporary building are blurred, but the subtle details give the new building a clear sense of modernity," comments the jury.
The jury praised the use of fair-faced concrete, the texture of which creates a sufficiently alienating and interesting contrast to the old building.
"The elements' colour scheme imitates the old building. The tone of the coloured concrete has been carefully selected to match the shade of the surrounding plastered surfaces. In addition, the reddish thin-shell panels of the foundation imitate the red granite foundation of the old building. The granite-like, slightly rugged and faded surface was achieved by producing elements with an exposed-aggregate finish that was roughly grinded to smooth down the edges of the rock material," the jury praises.
Futudesign designed the new building in close cooperation with the concrete element manufacturer (Consolis Parma) and utilised modelling in the process. Designer Topi Äikäs from Betoniviidakko Oy contributed to the design of the project's 3D mould technology. Data modelling supported the production and installation.
Instead of using a traditional production line, the elements were mostly manufactured by hand. The façade includes arched windows and special surface finishing. The mould work was challenging, and the elements required a great deal of manual grinding.
The façade elements were carefully installed by the project contractor NCC Suomi Oy.
Exilion acquired the administrative building of Helsinki Central Station in 2018, known as the former head office of VR and develop the property into a 491-room hotel for Scandic Hotels.
Award winners: Architectural design: Architecture office Futudesign Oy / Aleksi Niemeläinen Developer: Exilion Asemahotellit Ky / Jussi Ojamo Relief surfaces: Betoniviidakko Oy / Topi Äikäs Element manufacturer: Consolis Parma (Parma Oy) / Satu Parikka