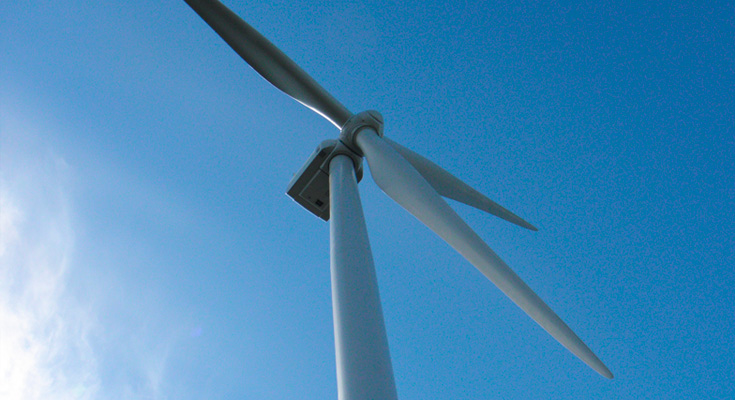 Renewable energy investor Exilion Tuuli Ky acquires 11 wind farms and eight development projects
Exilion Tuuli Ky, a renewable energy investor owned by Finnish earnings-related pension providers, is acquiring more investments in wind power. Previously, Exilion Tuuli Ky owned three wind farms in Finland, located in Lappeenranta, Siikajoki and Luhanka. The company has now signed a deal to purchase eleven wind farms with a total power of 315 MW. The deal also includes development projects with an estimated combined power of 475 MW.
The company will acquire additional 315 MW of operational wind power capacity and development projects adding up to 475 MW from the Nordic energy company St1. Exilion Tuuli already owns three wind farms.
With this purchase, Exilion Tuuli becomes the largest domestic producer of wind power.
"The total annual production of our previous wind farms is 165 GWh. The production of the wind farms now being procured is so significant that in the future, our total annual production will exceed one terawatt hour (TWh). After closing the deal, our wind power production will account for one sixth of all wind power produced in Finland. We will be the most important player in the sector in the future," says Pasi Valasjärvi, Investment Manager at Exilion Tuuli.
"Of course, we will continue to keep an eye on opportunities brought about by, for example, solar energy and energy reserves. With this purchase, the 6.6 MWh battery located in Viinamäki, Ii, will be transferred to our company. It gives us the best seat to see how storage can be utilised in wind power production in the future," continues Valasjärvi, who is responsible for investments in renewable energy.
Closing the deal requires that normal conditions are met; the company aims to close the deal during the last quarter of the year at latest. After the purchase, Exilion Tuuli will have 380 MW of clean, operational wind power capacity.
The company is one of the few Finnish investment companies investing in renewable energy and wind power.  Exilion is particularly well known for its real estate investments. Among other things, the company manages a new hotel that is being built at the Helsinki Central Station and the Shopping Centre Hansa in the centre of Turku.
Founded in 2005, Exilion is a domestic investment company focused on real estate investment and renewable energy. Exilion owns and manages three real estate portfolios and three wind farms through four limited companies. The company is owned by Finnish institutions: Elo Mutual Pension Insurance Company, Veritas Pension Insurance, the State Pension Fund of Finland and Åbo Akademi Stiftelse. The operating income is directed to Finnish pensions and education.