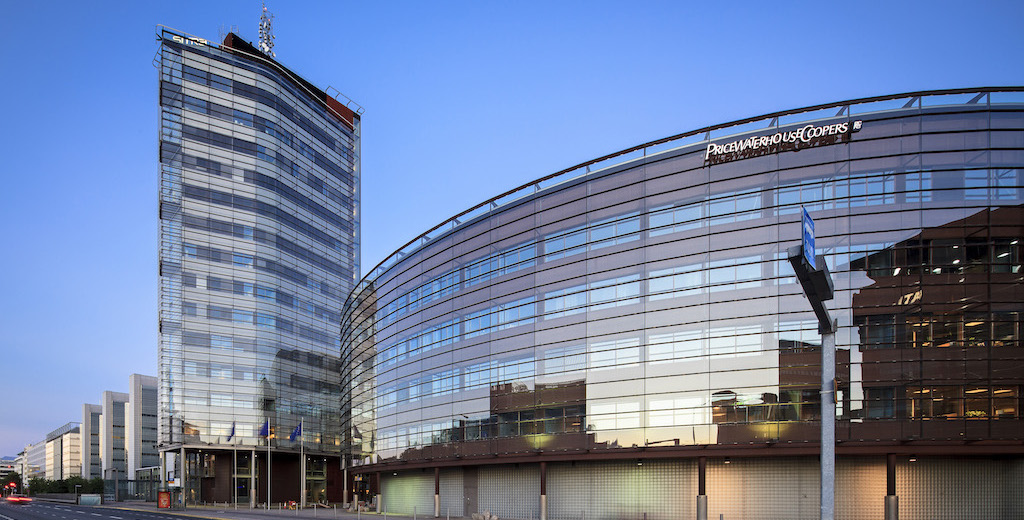 No more vacancies in Itämerentorni
The premises managed by Exilion in Itämerentorni have all been leased in 2018. Located in the Ruoholahti district, the Itämerentorni building is the tallest office tower in central Helsinki.
Long reserved for the sole use of the Finnish Innovation Fund Sitra, Itämerentorni used to be known as the "Sitra Tower". After a major renovation, the tower now offers modern premises for a variety of tenants. Itämerentorni's tenants represent a wide variety of fields, from the game industry to cleaning product manufacturing and stock-market analysis. The tower is part of the Itämerentori development.
"We are overjoyed at the high demand for our property, and Itämerentorni's modern and flexible facilities are now utilised at full capacity. The building has 14 floors of office space and two floors of entertainment, sauna and conference facilities", says Investment Manager Jussi Ojamo of Exilion.
In addition to office space, Itämerentorni offers all requisite services, from lunch diners to catering for meetings. The dining and catering services are provided by Antell-Ravintolat Oy.
Additional information:
Jussi Ojamo, Investment Manager, Exilion
Tel +358 40 193 1055
jussi.ojamo(at)exilion.fi