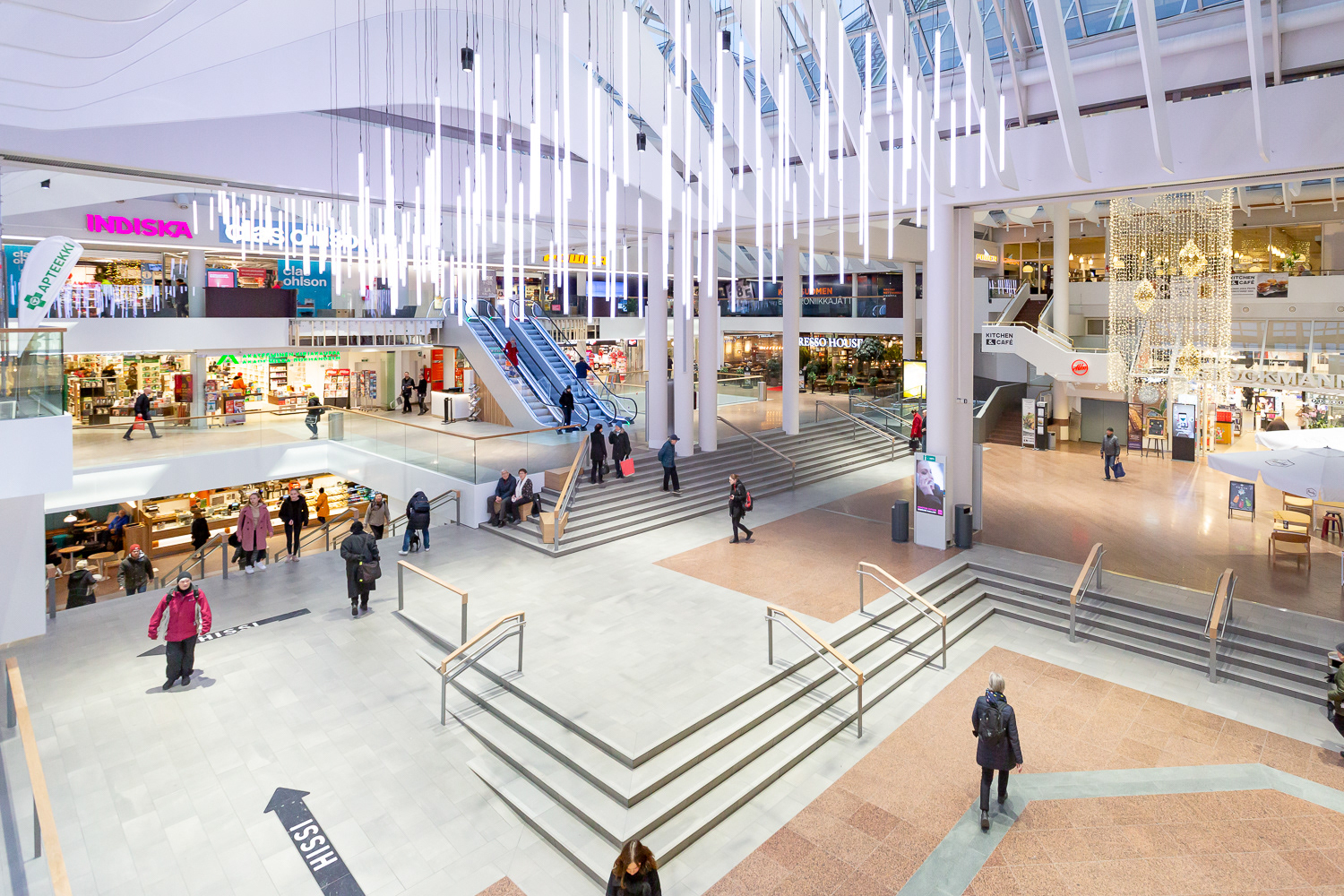 Hansakortteli aims to be carbon neutral by 2025
Hansakortteli has published its first responsibility report for 2019. The environmental goal of the largest shopping centre in Turku is to not cause any greenhouse gas emissions after 2025. The work has already started, as Hansakortteli has been utilising emission-free green electricity since 2017. In addition, thanks to an extensive renovation, Hansakortteli is more energy-efficient than before.
Last year, Hansakortteli enquired its tenants and owners how they saw the sustainability of its operations. On a scale of 1 to 5, the shopping centre received a grade of 3.2 for its sustainability. Timo Palviainen, Shopping Centre Director, considers the results to be good, as the survey was carried out in challenging conditions in the middle of a reform project.
'We were particularly asked for more communication and information about our sustainability work. We took this opportunity to draw up the first responsibility report in our history. Its purpose is to increase the transparency of our operations and to tell our customers and other stakeholders where we are in terms of sustainability and what our goals are', says Palviainen.
The report shows, for example, that the carbon footprint of Hansakortteli is 1,740 tCO2e, which makes the specific emissions 34 kg CO2e/m2. This number has been calculated by an expert company called EcoReal in accordance with the GHG Protocol guidelines, taking into account direct and indirect emissions. The specific emissions of Hansakortteli are about 20% lower than the average for Finnish shopping centres.
'When comparing the annual carbon footprint of Hansakortteli, based on Sitra's calculations, it currently corresponds the climate emissions of about 170 average Finns for one year. Our goal is, however, a round zero, and we have already identified many ways to reduce our climate outputs', says Palviainen.
In addition to environmental issues, the sustainability report of Hansakortteli also examines economic and social responsibility. For example, the New Hansa investment project brought a EUR 15 million boost to the region's economy during the years 2017–2019. During the past three years, Hansakortteli has also invested approximately EUR 10 million in addition to renovations and improvements outside the project.
Hansakortteli also brings a lot of work to the area, and it is a workplace for 1,200 people.
'Through our shops, we are a significant employer in the city centre and are in a key position in terms of the vitality of the centre in general. Also, few people know that the income from our operations is directed to Finnish pensions and education through our owners', says Palviainen.
Link to the sustainability report (in Finnish only)
The average carbon footprint of Finns calculated by Sitra is 10.3 tCO2.