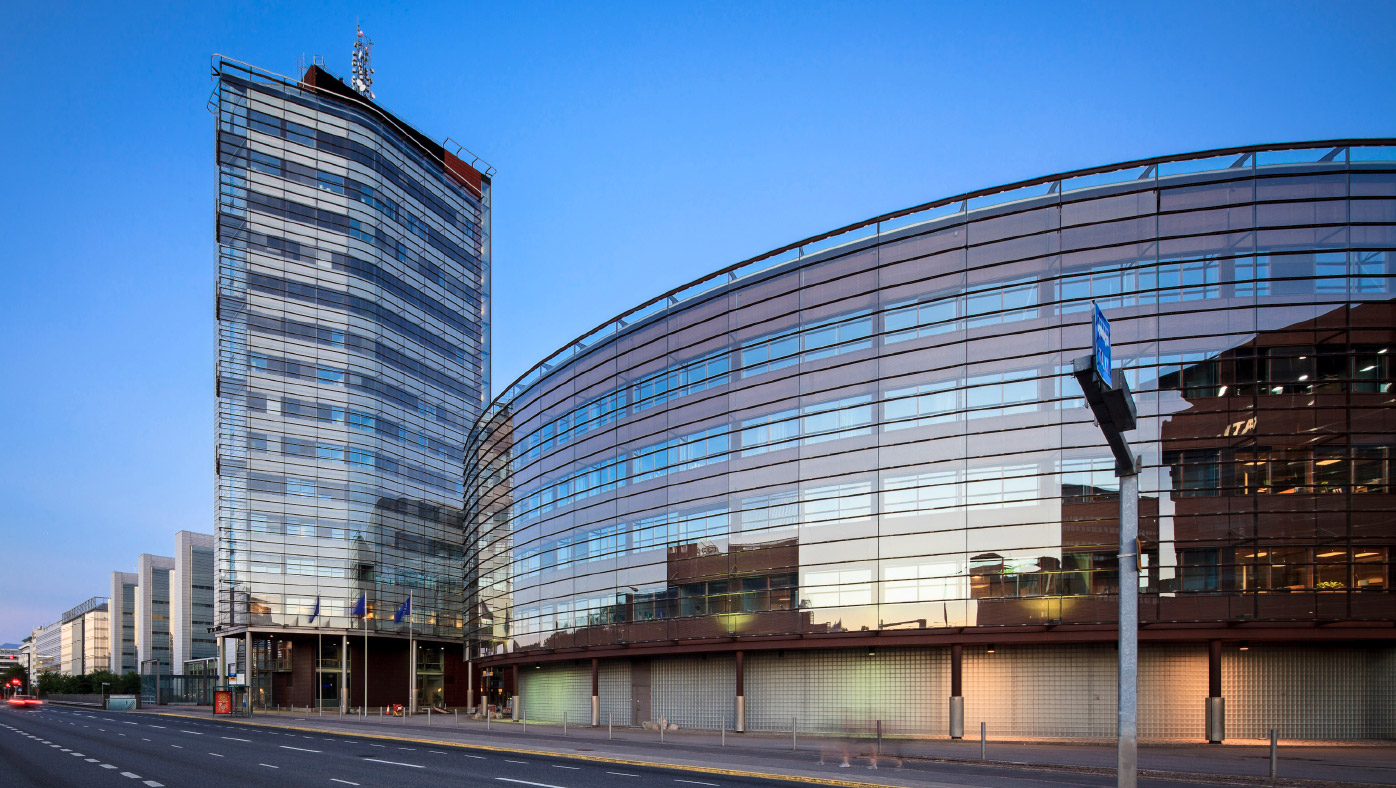 Exilion's real estate business achieved carbon neutrality in energy use in April 2022 – new sustainability report published
In accordance with the GHG Protocol, Exilion's real estate business has been carbon neutral in terms of energy use since April last year. In properties managed by Exilion, which consist of the commercial buildings of KOy Itämerentori and KOy Eliel, energy consumption decreased by 14% from the previous year. As a responsible property owner, we also monitor the consumption of our capital rental properties that are the responsibility of the tenants.
Exilion has been reducing the emissions of its real estate portfolio for several years. In April 2022, in addition to renewable electricity, we switched to renewable district heating in the properties of Exilion Real Estate I Ky – meaning the commercial buildings of KOy Itämerentori ja KOy Eliel. Thanks to that, our real estate business was carbon neutral in terms of energy use in accordance with the GHG Protocol.
"Since the maintenance of capital rental properties and thus also the purchase of energy is the responsibility of the tenants, the emissions of these properties are calculated from Exilion's point of view into other indirect emissions, i.e. Scope 3 emissions. In the future, we want be even more active in communicating with the tenants on how they can develop the maintenance of properties to be more and more responsible", says Ari Talja, CEO of Exilion.
In addition to energy consumption, Exilion also monitors the water consumption of and the amount of waste generated by the properties every year.
"We want to minimize our emissions throughout the supply chain, so we will also ensure the responsibility of construction. In addition to this, we want to be a pioneer in promoting the circular economy in our properties," says Talja.
Exilion started regular indoor air measurements
In addition to a carbon-neutral building stock, Exilion's key sustainability goals include ensuring high-quality, healthy, and safe properties through listening to tenants, and social impact through financial returns.
"We take care of good indoor air and started measuring indoor air conditions at KOy Itämerentori and KOy Eliel's commercial building. With the help of these measurements, the indoor air conditions of the properties can be monitored in real time. The measured aspects include temperature, carbon dioxide, relative humidity, and volatile organic compounds", explains Talja.
With its business, Exilion aims for positive stability and profit, which is directed through Finnish pension funds for the benefit of society.
"As an investment and asset management company, we make use of a lot of partners in our operations. We are in the process of supplementing our current procurement policy with responsibility criteria and will add it to all our new contracts during 2024," says Talja.
Read the full sustainability report.