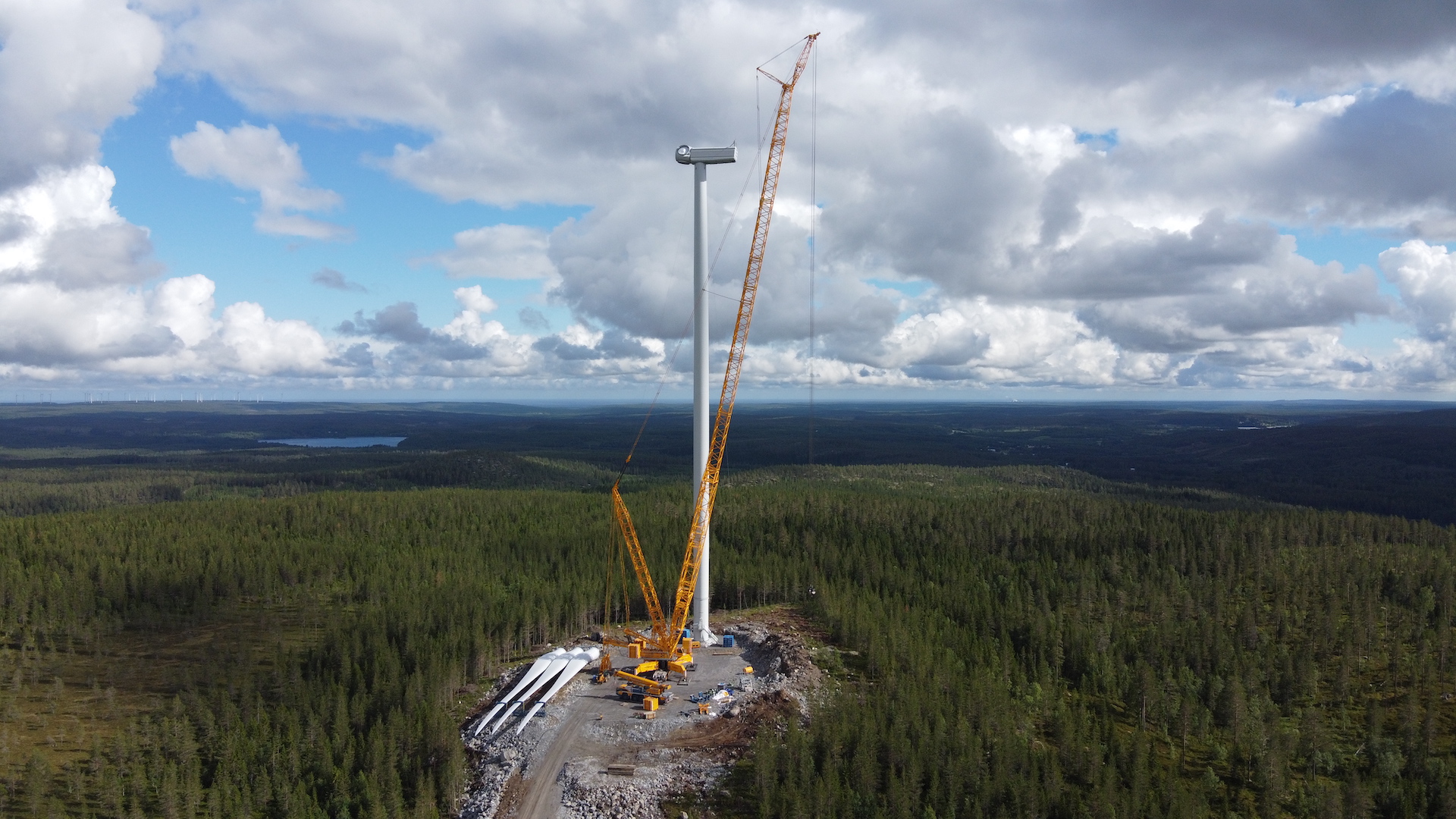 Exilion wind to invest and build two new wind farms in Ii in northern Ostrobothnia
Exilion Tuuli Ky, owned by p Elo, the State Pension Fund of Finland and Veritas, invests in renewable energy and will build two new wind farms in the Municipality of Ii in northern Ostrobothnia. The wind farms will be called Isokangas and Palokangas, and their shared capacity will be 100 MW.
The Isokangas wind farm will include five turbines and Palokangas 12 turbines. Exilion has ordered the 5.9 MW turbines from Nordex and signed a 30-year service and maintenance agreement with the company. The height of the turbines is 159 metres and the diameter of the rotors 163 metres.
The estimated yearly production of the two new find farms will be around 320,000 MWh, which is equivalent to the annual consumption of 130,000 two-bedroom flats.
The work to build the wind farms will start with road construction at the end of the year. The turbines will be erected over summer 2024. The production of the wind power plants will begin at the start of 2025.
"We considered it extremely important to increase the investment into renewable energy in Finland in the current energy situation. The Isokangas and Palokangas wind farms will play their part in ensuring the sufficiency of electricity and its self-sufficient production in Finland," says Exilion's investment manager Pasi Valasjärvi.
The project will employ approximately 60 full-time equivalents (FTE) during the construction phase. The total value of the investment is €130 million.
Once the two new wind farms have been completed, Exilion Tuuli will own 15 wind farms. Their combined capacity will be 485 MW. Exilion's annual production once the wind farms have been built will be on estimate 1.4 TWh, which is almost 4 per cent of the total renewable energy production in Finland in 2021.
Exilion Tuuli is a Finnish investment company founded in 2019, which focuses on renewable energy production. Exilion owns 13 wind farms and intends to continue to invest in increasing renewable energy production in Finland. The company's profits are directed into Finnish pensions.
Additional information:
Exilion Management Oy
Investment Manager Pasi Valasjärvi
tel. +358 (05)0 469 7643, email: firstname.lastname@exilion.fi