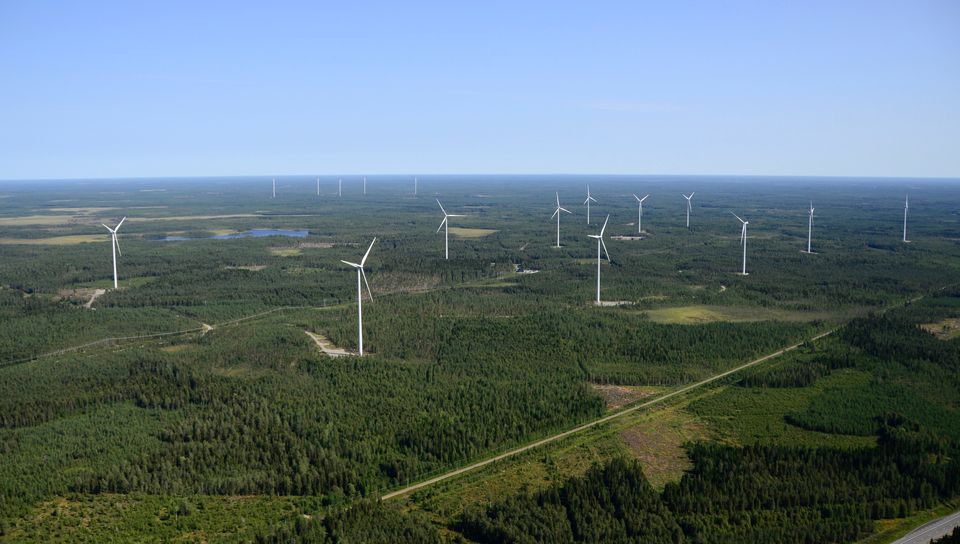 Exilion Tuuli paid a total of 2.5 million euros in real estate taxes to municipalities – Exilion Tuuli's responsibility report published
In addition to the production of renewable energy, wind power also benefits society through employment effects and tax revenues. Exilion Tuuli's recent responsibility report shows that, for example, about 5.2% of the tax revenue of the municipality of Luhanga was made up of the real estate tax paid by Exilion's wind farms in 2022.
In 2022, Exilion Tuuli produced a total of approximately 1.0 TWh of wind electricity, which is approximately 8.7% of all wind electricity produced in Finland. The produced wind electricity therefore covered a little over 1.2% of all electricity consumed in Finland in 2022. This corresponds to the annual electricity consumption of all households in Helsinki.
"We have identified the ten most essential responsibility focus areas for our operations. In addition to internal effects, our operations have a significant positive impact on society, the environment and people. This so-called handprint is a significant part of our responsibility work", says Ari Talja, CEO of Exilion.
Income for municipalities, pensioners, and landowners
Exilion's responsibility focus areas are divided under three headings: positive social impact, role in mitigating climate change, and local significance of operations.
"Exilion plays a significant role in renewing Finland's self-sufficient energy infrastructure. At the same time, we promote local sustainable economic growth and employment by operating in different parts of Finland. Last year alone, we paid 2.5 million euros to municipalities in real estate taxes, and their importance, especially in small municipalities, is quite large. All the profits from our operations are ultimately directed towards pensions of Finns", says Talja.
In addition to property taxes, landowners are paid for the operation of wind turbines. Since the parks are often located in already cultivated forestry terrain, the yield of wind power is better than the yield of the same area only used for forestry.
Operations are expanding to solar power
During 2022, Exilion Tuuli will also invest around 24 million euros in new development and construction projects. Investments, as well as maintenance of wind farms during operation, bring added economic value to society by employing several people. In 2022, the employability of construction projects was 60 person-years and during operation 30 person-years.
In addition to wind, Exilion invests in solar power. The company's goal is to launch at least three profitable solar projects by the end of 2025.
" In our responsibility report, we have published a road map of our responsibility work, which shows our goals. For example, we intend to prepare responsibility criteria and audit plans for our solar development project. In addition, we're making plans for decommissioning and re-licensing power plants that take responsibility into account", says Talja.
Read Exilion Tuuli's full sustainability report.