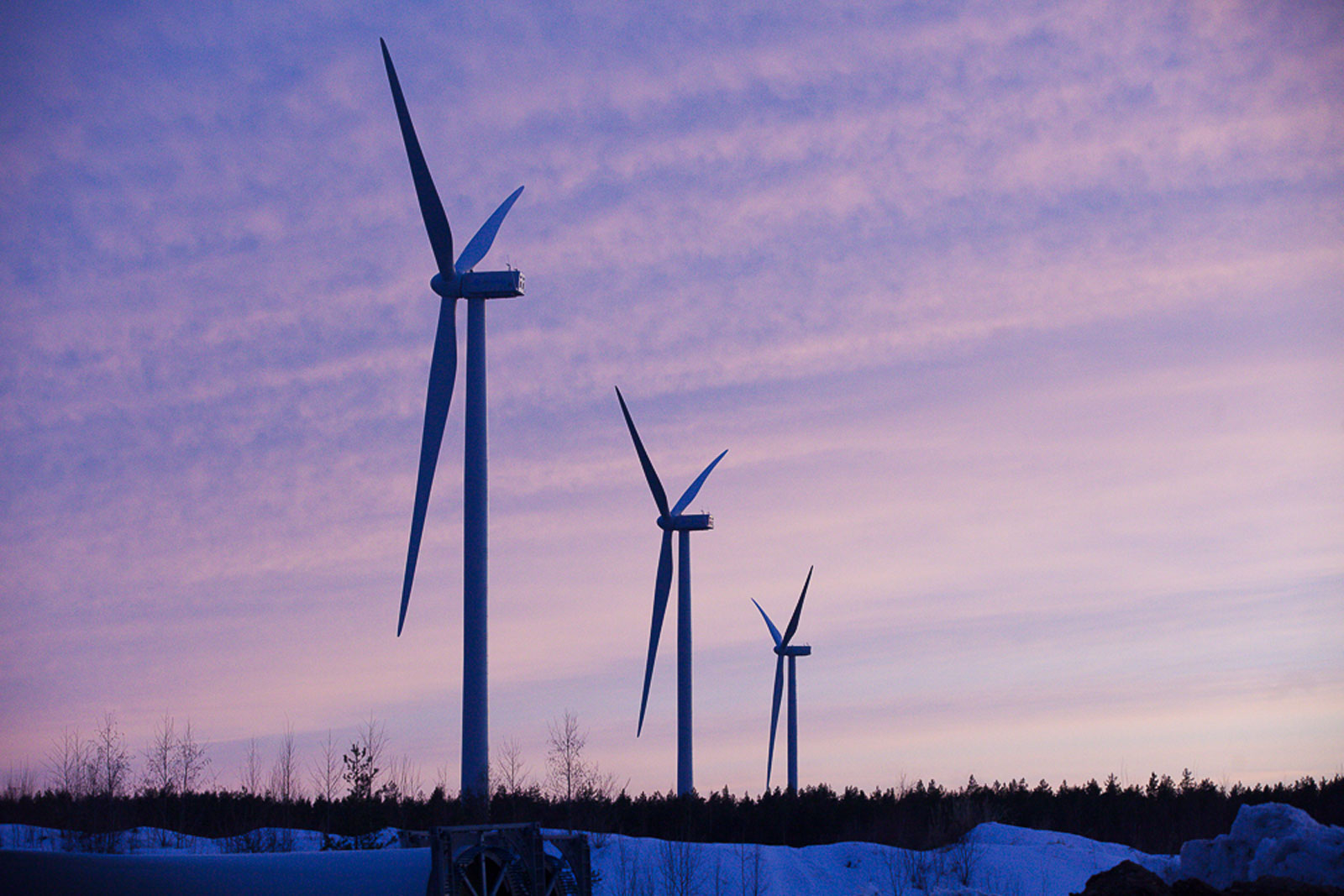 Exilion Tuuli Ky, a New Company focusing on Renewable Energy, has Acquired Three Wind Farms and Plans to Invest EUR 300 Million in Renewable Energy
Exilion Management Oy, an investment company owned by Finnish employee pension companies, has founded a new company named Exilion Tuuli Ky, which invests in wind power and renewable energy. In the initial phase, Tuuli Ky owns three wind farms operating in Finland. The farms are located in Lappeenranta, Siikajoki and Luhanka. In addition, the company is actively searching for new investments related to wind power and renewable forms of energy in Finland.
Exilion Tuuli Ky was founded on the basis of the former TuuliTapiola Ky, which was managed by LähiTapiola. The company will be owned by the Elo Mutual Pension Insurance Company, as well as Veritas Pension Insurance Company Ltd and the State Pension Fund of Finland (VER). The company is one of the few domestic investment companies in Finland investing in renewable energy and wind power.
"VER sees domestic renewable energy as a tempting long-term investment due to the predictable cash flow and diversification benefits it will provide. This is an investment in sustainable development and clean energy production, which will serve VER's goals from a responsibility viewpoint as well," VER Portfolio Manager Jussi Häkkinen states.
"Investing in renewable energy is very interesting not only from the return point of view but also due to diversification and sustainability aspects. That is why it is compatible with pension investors' goals," Veritas CIO Niina Bergring adds.
"Investments into renewable energy production form a central part of Elo's investment operations. Combining the efforts of three institutional investors provides all of us with better opportunities to increase investments in wind power and develop operations to be more goal-oriented and competitive," says Jan Schulman, Portfolio Manager at Elo.
Exilion is known in particular for its real estate investments. The company manages, inter alia, the new hotel to be built in the Helsinki Central Railway Station, and the Hansakortteli in the centre of Turku.
Luhanka Wind Farm to Become Domestically Owned Again
Exilion Tuuli Ky currently owns three wind farms, and the combined value of its investments is approximately EUR 90 million.
The new company will take ownership of the wind farms TuuliMuukko in Joutseno, Lappeenranta, and Vartinoja 1 in Siikajoki, which were previously owned by TuuliTapiola. TuuliMuukko is comprised of seven 3 MW power plants and Vartinoja 1 of nine 2.7 MW power plants. TuuliMuukko has generated electricity since 2013 and Vartinoja 1 since 2015.
The company has also acquired the Latamäki wind farm, which is located in Luhanka. It is comprised of six 3 MW power plants and began production in 2014.
"The combined yearly production of our three wind farms is 165 GWh, which corresponds to the yearly energy consumption of almost 69,000 flats. We are thus a significant actor in the field," states Pasi Valasjärvi, who recently started as an investment manager in Exilion Tuuli Ky. Valasjärvi has been working with wind power for a long time in companies such as Siemens Wind Power and GE Wind.
In addition to the existing wind farms, Exilion Tuuli Ky is already planning to invest an additional EUR 210 in new wind farms that are already operational or under construction, as well as in different renewable energy projects.
"Wind power is not our sole interest. We are also keeping a keen eye on the opportunities provided by solar energy and energy storage, for example. For now, however, wind power is the most competitive option compared to other forms of energy in terms of expected returns," says Valasjärvi, who is responsible for investments in wind power and other forms of renewable energy at Exilion.
Exilion, founded in 2005, is a domestic investment company focused on real estate investments and renewable energy. Through four limited partnership entities, Exilion owns and manages a real estate portfolio worth approximately EUR 600 million, as well as three wind farms. The company is owned by the Finnish institutions Elo Mutual Pension Insurance Company, Veritas Pension Insurance Company Ltd, the State Pension Fund of Finland and the Åbo Akademi University Foundation. The operating income is directed toward Finnish pensions and education.
Further information:
Exilion Management Oy
CEO Ari Talja
tel. +358 50 570 0796
Investment Manager Pasi Valasjärvi
tel. +358 50 496 7643