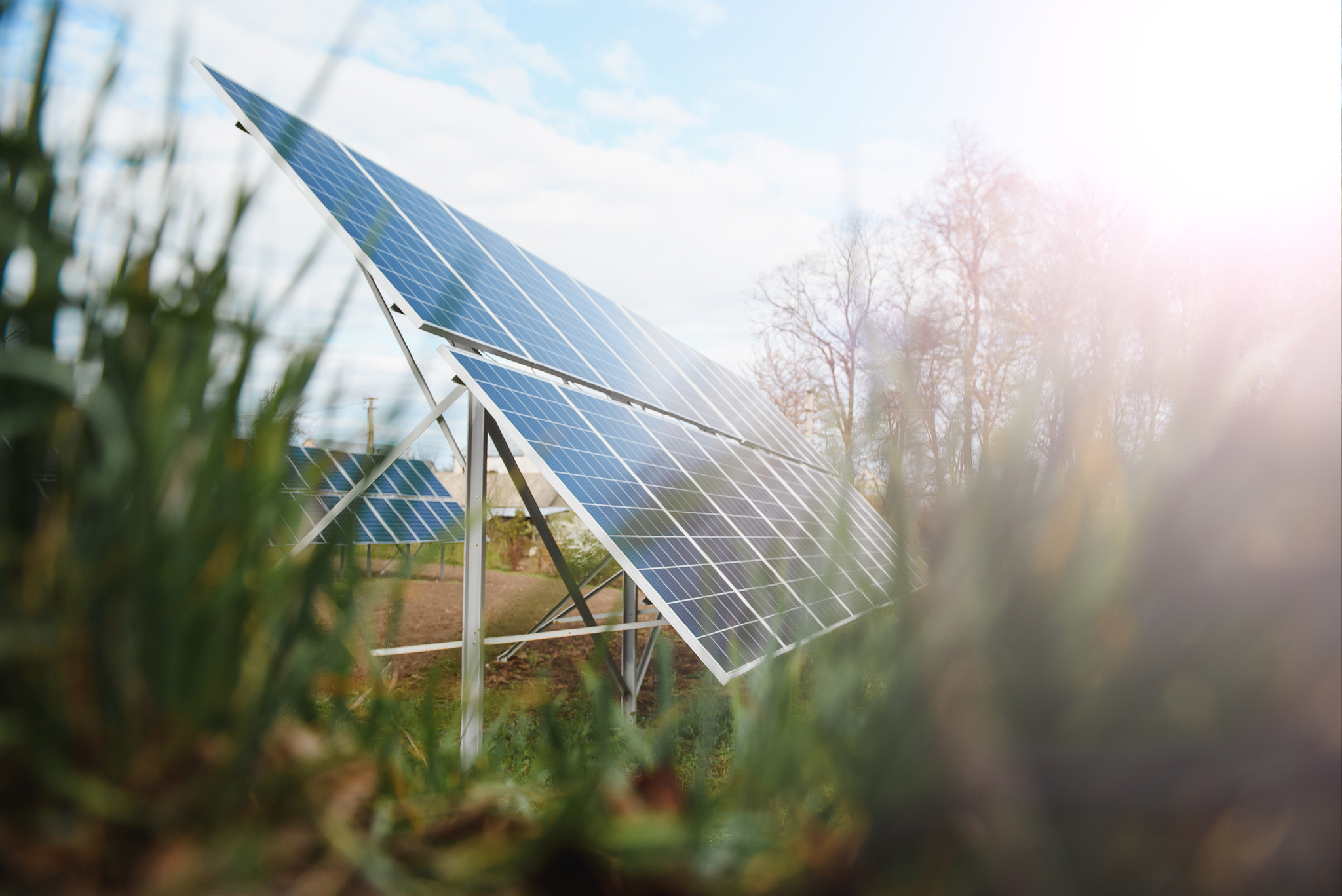 Exilion Tuuli expands to the production of solar power
Exilion Tuuli invests in renewable energy. The company, which is owned by Elo, the State Pension Fund of Finland and Veritas, is developing a new solar power plant in Simo. The new facility will be located next to the current wind farms and energy storage in Ii and Simo.
The ground-mounted solar power plant is planned to be implemented in the municipality of Simo. With installed capacity of 70 MW, the annual energy production of the plant is estimated to be 70,000 MWh. The investment amount will be over EUR 40 million.
The scale of the project is significant because, so far, there are no solar power plants in Finland with a panel output exceeding 10 MW. The output and production figures are also considerable compared to previous solar power projects in the Nordic countries.
"Exilion has been exploring to increase renewable energy production also using solar power for some time. Combined with Exilion's major investment in wind farms, this project promotes Finland's carbon neutrality goals and energy independency", says Tommi Riski, Investment Manager, Exilion.
Exilion already has 23 wind turbines plus a large-scale renewable energy storage system in the Simo and Ii region. Yesterday, Exilion also announced a new investment in wind power in Ii, where the company is building 17 new wind turbines. After these investments, Exilion will have a wind power capacity of nearly 200 MW and a solar power capacity of 70 MW in the Simo and Ii region.
The Ministry of Economic Affairs and Employment has granted the project EUR 8.9 million investment subsidy as part of the first energy investment decisions in accordance with Finland's Recovery and Resilience Plan to promote clean energy solutions. The project is part of EU's NextGenerationEU financing.
The solar power plant is planned to be completed by 2025. The investment is estimated to reduce carbon dioxide emissions by approximately 6,200 tonnes in a year.
Established in 2019, Exilion Tuuli is a Finnish investment company, which specialises in the production of renewable energies. Exilion owns 13 wind farms, and the company is planning further investments to increase the production of renewable energy in Finland. The yields of the company's operations go to Finnish pensions.
Further information:
Exilion Management Oy
Tommi Riski, Investment Manager
tel. +358 50 527 0869, email: firstname.lastname@exilion.fi