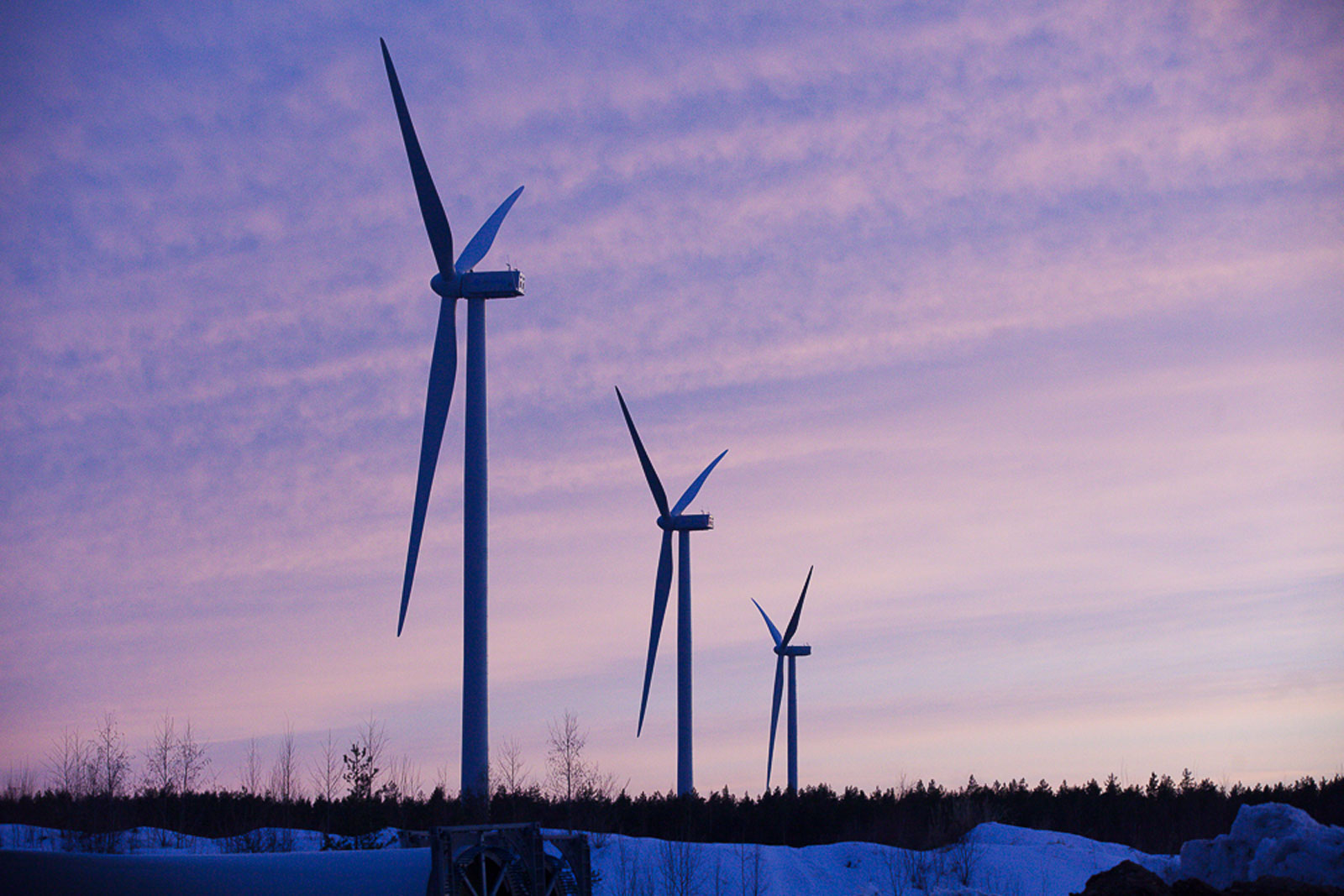 Exilion becomes Finland's largest producer of wind power – the deal with St1 confirmed
The deal on the production of wind power between Exilion Tuuli Ky and St1 has been confirmed. Exilion is owned by Finnish employee pension companies and invests in renewable energy. The company acquired eleven already operating wind farms from St1 with a total power of 315 MW. The sale also includes development projects with an estimated combined power of 475 MW.
TuuliWatti, an industrial wind power production company owned by St1 Nordic Oy and S-Voima with equal shares, has been divided into two companies. Exilion Tuuli Ky has purchased its previous wind power production capacity from the energy company St1. Before the sale, Exilion owned three wind farms.
With this acquisition, Exilion will grow into Finland's largest wind power producer. The company owns 380 MW of operational clean wind capacity, equivalent to one sixth of Finland's total capacity. This corresponds to the annual electricity consumption of 55,360 single-family houses.  Exilion Tuuli Ky is owned by Elo Mutual Pension Insurance Company, Veritas Pension Insurance and the State Pension Fund of Finland.
"Our intention is to continue to increase capacity, and once the deal has been realised, we will be able to focus on our development projects," says Pasi Valasjärvi, who is responsible for Exilion's wind power investment.
In connection with the sale, Exilion will also get ownership of the 6.6 MWh battery in Viinamäki, Ii, which will be used to store wind power.
The company is one of the few investment companies in Finland investing in wind power.  The company was previously known especially for its real estate investment activities. Some of their current projects include the construction of a new hotel at the Helsinki Central Railway Station and the management of the Hansa Block in the centre of Turku.
"Wind power plays an important role in promoting a carbon-neutral society. Through our investments, we want to support the availability of fossil free forms of energy and the electrification of Finland. Domestically produced energy also increases well-being in Finland in the form of jobs," Valasjärvi says.
Exilion, founded in 2005, is a Finnish investment company focused on real estate investments and wind power. Through four limited partnership entities, Exilion owns and manages a capital of EUR 1.1 billion that consists of 10 properties and 14 wind parks. The operating income is channelled to Finnish pensions and education.
Further information:
Exilion Management Oy
Investment Manager Pasi Valasjärvi
tel. +358 50 469 7643, e-mail: firstname.lastname@exilion.fi