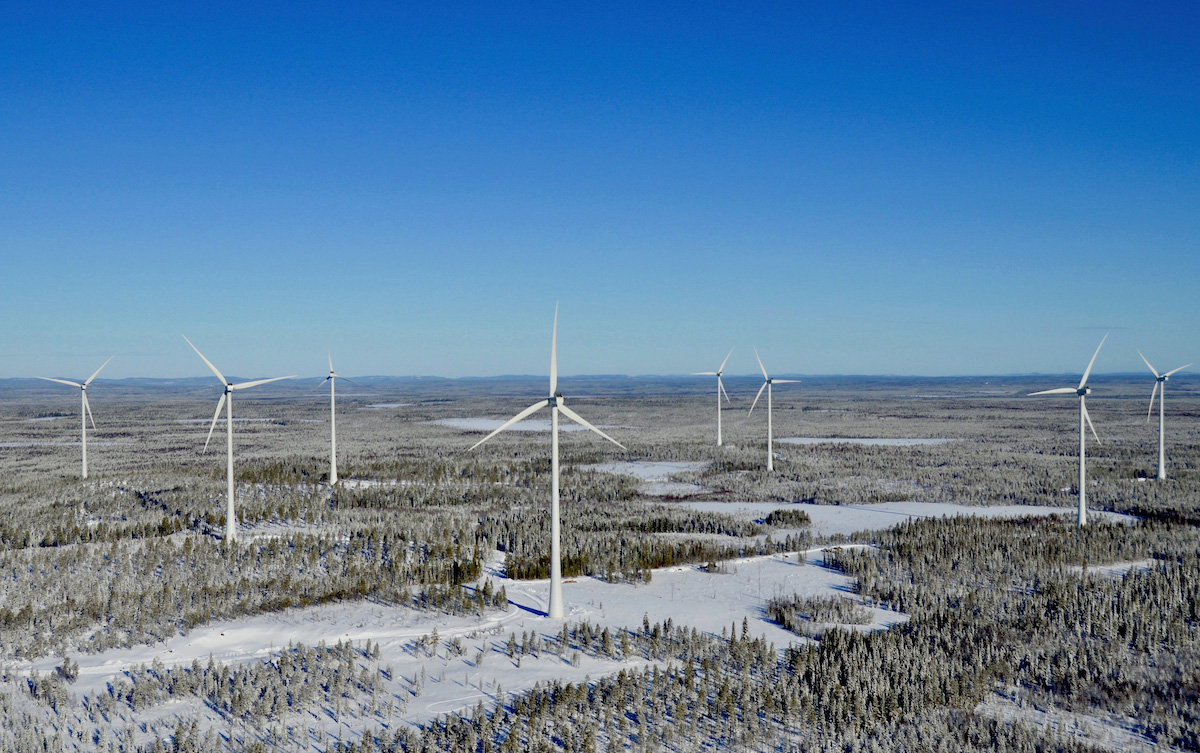 Exilion and BayWa r.e. – one of the world's leading operators in wind power – to collaborate on Karhakkamaa's wind farm project
A wind farm consisting of 48 wind turbines is planned for Tornio's Karhakkamaa area. Exilion has entered into a cooperation agreement with BayWa r.e., one of the largest wind power operators in the Nordic countries, whereby BayWa r.e Nordic participates with a 50% share in the Karhakkamaa project.
Exilion Tuuli, a company investing in renewable energy and owned by Elo, the State Pension Fund of Finland and Veritas, has gained a significant co-investor in the Karhakkamaa wind farm project in BayWa r.e. Nordic. BayWa r.e. is one of the world's most significant renewable energy operators. The company has not previously had wind power projects in Finland.
"BayWa r.e. has worldwide experience in the construction of large wind power projects and a broad understanding of the Nordic operating environment, for example through its operations in Sweden. We plan to take the Karhakkamaa project forward in close cooperation, so that we can meet the needs of Finns for increasing energy self-sufficiency through renewable energy", says Ari Talja, the CEO of Exilion.
"Finland is a very central market from the point of view of renewable energy production. We are very happy and proud that we can expand into the Finnish market together with Exilion, Finland's largest wind power producer. In this project located on the border of two countries, the fact that the participating owners now also have representation from the Swedish side will definitely bring benefits", says Maria Röske, the Swedish CEO of BayWa r.e. Nordic.
The construction of approximately 48 new wind turbines and a 400-kilovolt power line is planned for the approximately 9,140-hectare project area.
"This is a very significant project in terms of electricity production, as the estimated annual production of the wind farm will rise to approximately one terawatt hour. At current levels, that amount would almost completely cover the annual electricity needs of Helsinki's households", says Talja.
With the cooperation agreement, Exilion and BayWa r.e. will establish a joint venture half-owned for the Karhakkamaa project.
Further information:
Exilion
Ari Talja, CEO
tel. +358 50 5700 796, email: ari.talja@exilion.fi
Established in 2019, Exilion Tuuli is a Finnish investment company, which specialises in the production of renewable energies. Exilion owns 13 wind farms, and the company is planning further investments to increase the production of renewable energy in Finland. The yields of the company's operations go to Finnish pensions.